User Posts:

Team Reptiles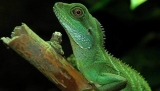 Physignathus cocincinus, the Chinese water dragon is a lizard species that belongs to the genus Physignathus whose other names include water lizard, water ...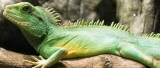 The Chinese water dragons make good docile, charming, and adorable pets. They are not expensive to maintain and accept handling. However, while these ...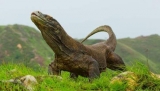 The Varanus komodoensis, Komodo dragon, or monitor is the heaviest and largest lizard in the world. It belongs to the family Varanidae, i.e., the monitor ...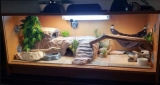 Besides picking the right size of a bearded dragon tank or enclosure, you need to decide on which type of material of construction you will be buying. Each ...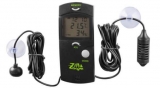 Reptiles and amphibians need a specific temperature and humidity to thrive well. Some such as the green iguanas, chameleons, frogs, basilisk, salamanders, ...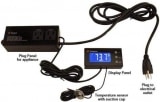 You need reptile thermostats because pet reptiles and amphibians including your bearded dragons, corn snake, leopard geckos, skinks, monitors, chameleons, ...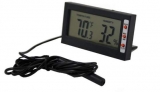 To accurately measure and control terrarium temperature requires you to have accurate thermometers and capable thermostats. If you are first-timer, you ...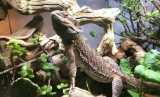 We have looked at safe vegetables, fruits, herbs/spices that bearded dragons can eat, and those they cannot have. Additionally, some plants and flowers are ...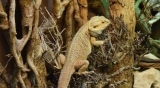 Bearded dragons are semi-arboreal reptiles that enjoy climbing on logs, branches, posts, broken trees, rocks, and so on while in their natural habitat to ...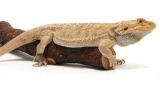 Typical bearded dragon food list has feeder insects, veggies, some plants/flowers, safe herbs, and fruit treats. However, there are many human and other pet ...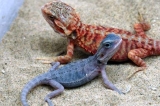 Pogonas or bearded dragons refer to agamid lizards that belong to the genus Pogonas, which has a total of 8 different species, all native to the varying ...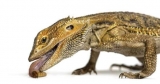 Beardies can eat both freeze-dried or canned (dead) and live mealworms. Most beardies will easily recognize live ones since they do move as opposed to the ...
Browsing All Comments By:

Team Reptiles