Welcome to Pet Care Advisors,

your leading resource site on pets including cats, dogs, rabbits, hamsters, guinea pigs, reptiles, fish, amphibians, among others

.
Note that while we strive to provide the most accurate and reliable information, it is intended for general purposes only, and should not whatsoever replace professional consultation, advice, diagnosis, or treatment by a licensed veterinarian or professional.​
Alfalfa, Lucerne or Medicago sativa is a leguminous plant species that belongs to the bean, legume or pea family, i.e., the family Fabaceae. It mainly serves ...
A clean cage goes a long way in ensuring your pet is happy, comfortable, healthy, and cuddly. While there are a dozen pets shampoos and deodorizers you can use ...
Reptiles and amphibians need a specific temperature and humidity to thrive well. Some such as the green iguanas, chameleons, frogs, basilisk, salamanders, ...
You need reptile thermostats because pet reptiles and amphibians including your bearded dragons, corn snake, leopard geckos, skinks, monitors, chameleons, ...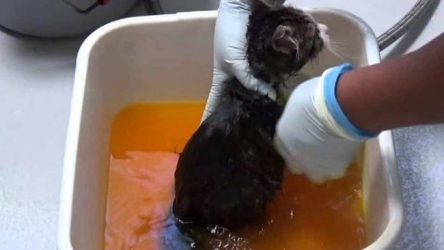 Lime sulfur dip is one of the treatments for mange, ringworm, and other non-specific dermatoses as well as parasites such as mites (including Demodex ...