Cats are strict carnivores that require diets that are high in proteins to provide the required amino acids. To satisfy this requirement, most mainstream or typical cat foods use crude protein sources such as chicken, whitefish, beef, turkey and of late lamb.
These protein sources are perfectly ok. However, if these pets eat them consistently and for a long time, some may develop persisting allergies, sensitivities or intolerances especially as they age.
You may notice tummy upsets such as diarrhea, soft stool, vomiting, and gas or skin allergic reactions including itching, rashes, hotspots, excessive licking and scratching among others, each time they eat them.
In such a case, your veterinarian may advise you to switch to novel protein feline diets. What are they?
What is are novel proteins?
The word 'novel' means 'new.' Therefore, novel proteins are those kinds of protein sources your feline friend or even dog has never had in their diets before and therefore not sensitive to them.
They are often recommended or prescribed when these pets have developed reactions to some of their typical sources common in mainstream diets as a way to deal with intolerances.
Novel sources of protein for cats
If you are looking for them, you need to consider high-quality alternative sources such as those from duck, venison, kangaroo, rabbit, herring, elk, alligator, and so on.
Common novel protein diets for cats
If you are looking for them, most of these foods will be labeled as novel and are often grain- or soy-free, natural, free of dairy products and wheat, have limited ingredients, are hypoallergenic or for sensitive tummies. Additionally, most will use only one carb source as well as a single protein source.
Furthermore, they are easier to digest, and their processing is different to ensure there is no contamination. For instance, they are containing hydrolyzed protein to help avoid stomach upsets or allergies as opposed to the normal foods for these pets.
Always check on their label to see all the ingredients present. Besides their primary ingredients, some may have other proteins in small amounts. This will affect their efficiency in dealing with allergies or sensitivities.
Finally, go for safe and well-balanced diets with high-quality nutrients since you may need to use them for a long time.
Some of the great brands to give a try in the market include the following:
1. Royal Canin Feline Selected Protein Adult PR Dry Cat Food
This Royal Canin Novel protein diet is meant for cats with sensitivity. It has limited ingredients (pea and rabbit), has omega-3 fatty acids, EPA and DHA to ensure a good coat quality.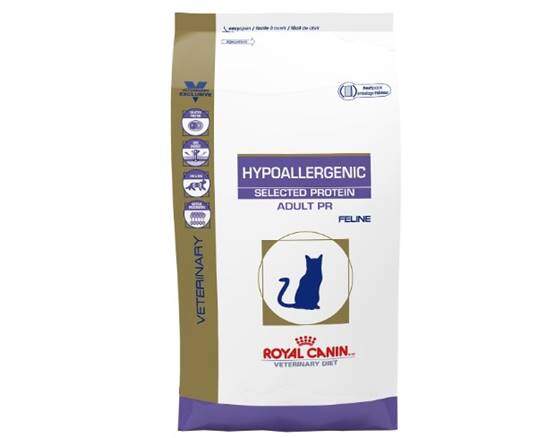 2. Instinct Limited Ingredient Diet Grain-Free Rabbit
This cat food has only one protein source (farm-raised rabbit) and one vegetable. It doesn't have any dairy products, sweet potatoes, beef, fish, chicken, eggs, corn, soy, wheat, chickpeas, potatoes, preservatives or any artificial colorants.
It is an excellent choice if you are looking for a diet that will not cause allergies to your pet.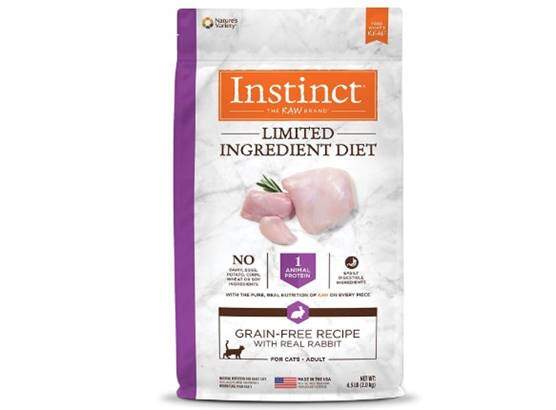 3. Stella & Chewy's Freeze-Dried Raw Dinner Morsels for Cats – rabbits
This feline food is made from 98% farm-raised raw rabbit and has no antibiotics, grains, hormones, or fillers added. It will promote your pet's appetite, minimize allergies, ensure they have vibrant skin, teeth, and gums, and are healthy.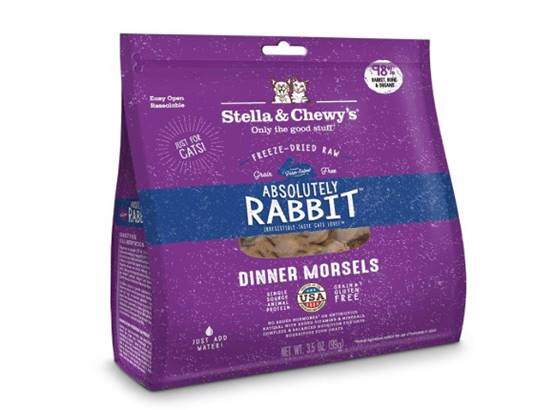 4. Go! Sensitivity + Shine Limited Ingredient Diet Duck Recipe Grain-Free Dry Cat Food
The duck is its main ingredient and only poultry protein. It has limited ingredients and has no grains, beef, corn, gluten, soy, wheat, artificial preservatives, growth hormones or by-product meals.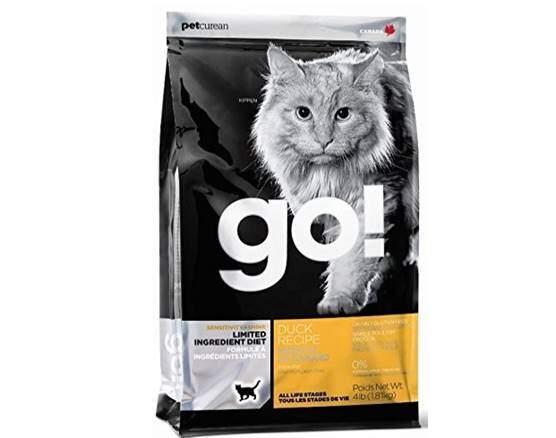 5. Natural Balance L.I.D. Dry Cat Food, Grain-Free – Green pea and duck
This novel protein diet has only a single animal protein source, the duck that will ensure your pet gains muscle and pea for fiber. Fiber will promote healthy digestion.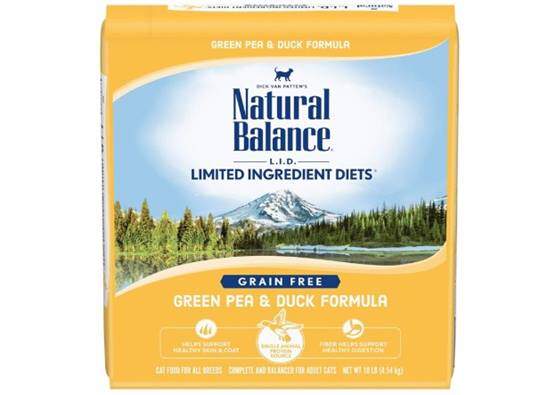 6. Farmina Natural and Delicious Wild Herring Grain-Free Formula Dry Cat Food
This Famina feline food suits cats of all life stages. It is made from herring fish from North Sea Water and doesn't have any peas, lentils, plant oils, or protein peas.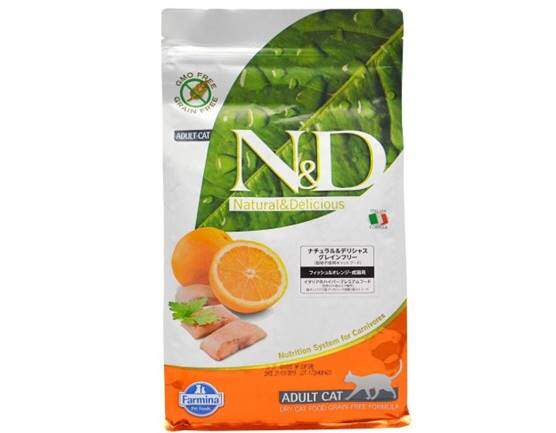 7. Natural Balance L.I.D. Limited Ingredient Diets Wet food Venison & Green Pea
If you prefer wet food, you have an option of the venison (deer meat) and green pea recipe. The high-quality venison will ensure your cat remains healthy while peas will provide the necessary fiber.
This diet will minimize possible allergic foods your feline pal gets exposed to, unlike familiar protein sources like meat and chicken.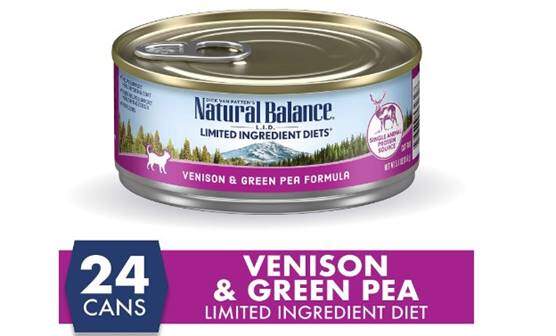 However, if you prefer a dry food made from Green pea and venison, Nature Balance has the option below.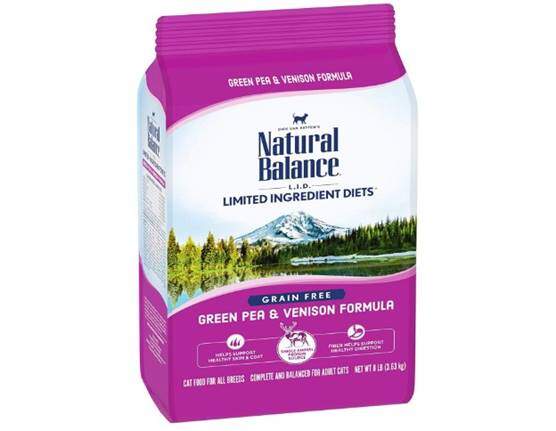 8. Blue Buffalo Wilderness High Protein Grain Free Duck
This high protein food has a real duck. It will help promote muscle gain and does not have chicken or other poultry, meat, soy, wheat, corn, preservatives, or artificial colors.
Instead, its source of carbohydrates is peas and sweet potatoes to ensure your cat remains energized.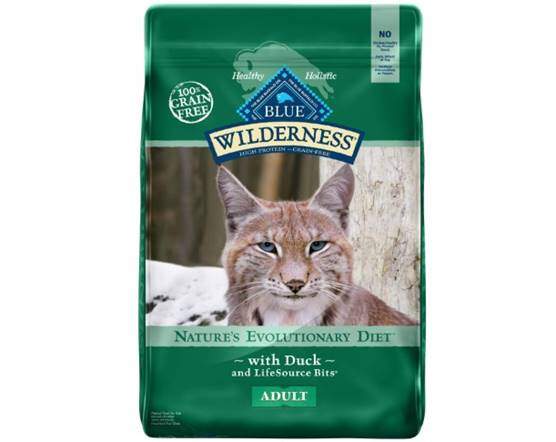 9. Instinct Original Grain-Free Recipe Natural Wet Canned Cat Food Venison
This feline food has mainly venison fed with grass. It has 95% venison mixed with pork liver and 5% veggies, fruit, and other ingredients. It doesn't have fillers, grains, corn, wheat, potato, soy, artificial colors, preservatives, carrageenan, and so on.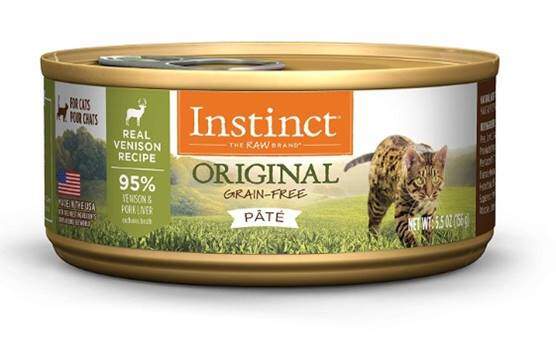 10. Natural Balance L.I.D Dry Cat Food, Grain-Free Green Pea & Salmon
It has limited ingredients, i.e., the formulation only uses the salmon as the main source of protein and green peas for fiber. Has no corn, soy, wheat or potatoes.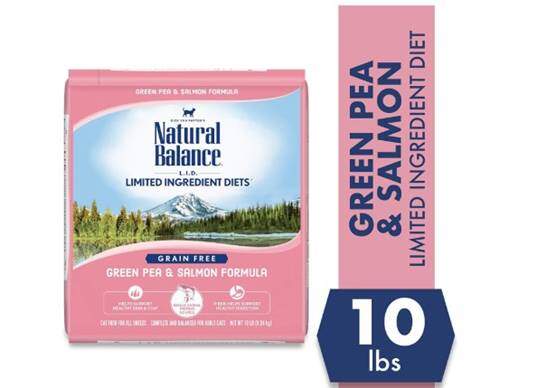 11. Purina HA Hydrolyzed Feline Formula Hypoallergenic
It contains hydrolyzed proteins and very few sources of carbohydrate allergen. It will provide all the required nutrition while minimizing the chances of your cat suffering from allergies.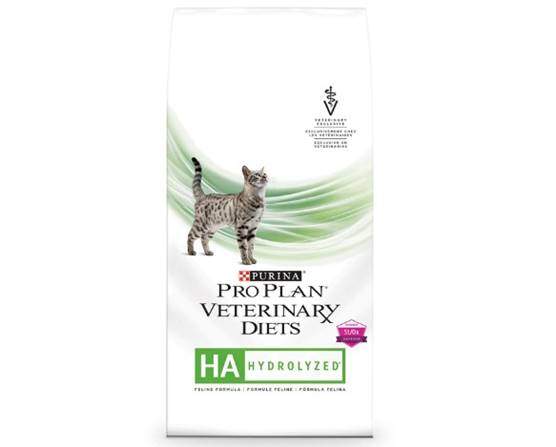 Introducing them
When introducing these therapeutic diets, gradually begin by adding a small portion of the novel protein foods to your ordinary feline friend's diet and see if they can tolerate the new foods or not. If they do so, keep adding a little more in each meal for about a week.
It can take up to 3 months for new foods to show great results. Therefore, once effectively introduced stick to these diets for at least 8-12 weeks before your vet can evaluate your cat and advise you accordingly.
Finally, your vet may advise you to go for hydrolyzed cat foods if these cat diets don't seem to work or are contaminated (have ingredients that your felines may be allergic to).
Conclusion
Before you think of any novel diets, you need to talk with your veterinarian to check for allergies. He or she will be able to recommend great brands. Some of the so-called 'novel proteins' may have ingredients that can cause allergies or intolerances.