Rabbit Safe and Unsafe Herbs and Spices
Herbs and spices are two closely related terms often used interchangeably. However, these culinary flavoring or seasonings are not the same things. The part of the plant you get them from, their flavor, and processing differentiate herbs from spices.
Herbs vs. Spices
| | | |
| --- | --- | --- |
| Attribute | Herbs | Spices |
| Source | They are obtained from aromatic leaves mainly from non-herbaceous plants without a woody stem. However, some like parsley, rosemary, basil or bay leaves are from plants with woody stems | They are from aromatic roots, seeds (fruits), flowers, or barks of plants that have both woody and non-woody stems. |
| Processing | Available as fresh or dried in whole or chopped form | Mostly dried and crushed or ground to powder form. However, some can be fresh. |
| Flavor | Have a subtle flavor; hence, people tend to use a slightly large amount. | Their flavor is more robust since they come from parts with high levels of essential oil. You need a small amount when flavoring your food. |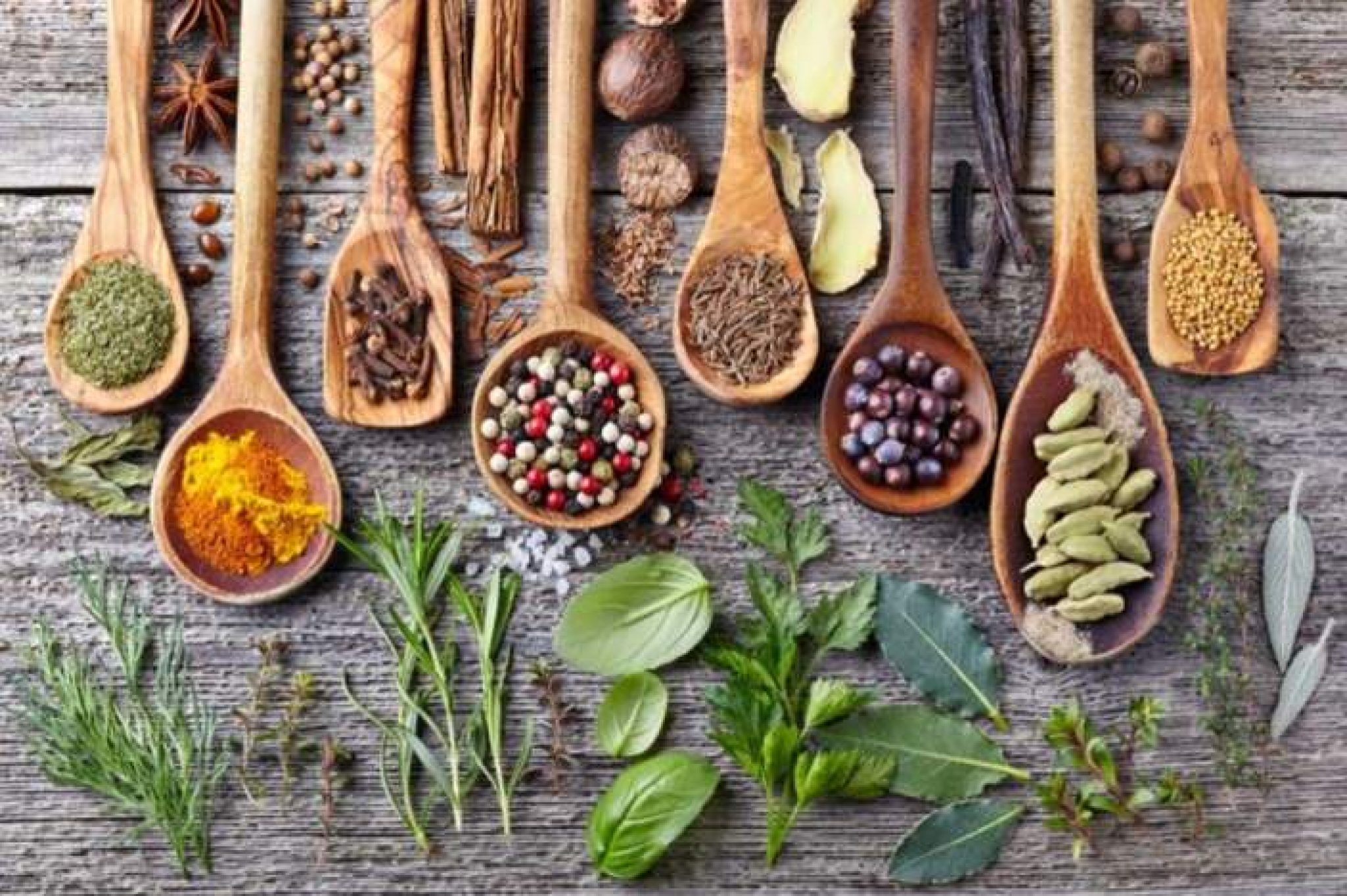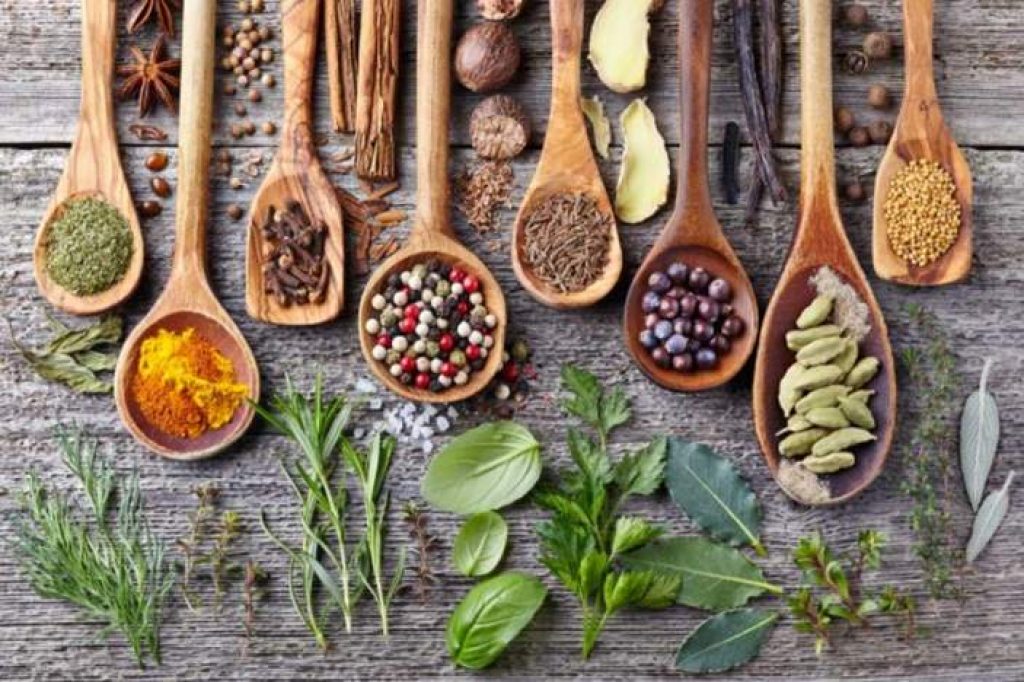 Herbs and spices benefits to rabbits
Rabbit safe spices and herbs have various benefits to your bunnies which include the following:
They are nutrient-rich, making them a great way to provide additional nutrients in your usual bunny diet.
They will add a new flavor, texture, and taste, making diets more appealing.
Some have anti-inflammatory (reduces inflammation), antiparasitic, and antiseptic (especially antibacterial and antifungal) properties.
They are antioxidant-rich. Therefore, herbs and spices may boost your bunny's immunity by neutralizing free radicals, fight some cancer forms, and so on.
Some have medicinal or therapeutic benefits that include aiding in digestion, reducing diarrhea, constipation, flatulence, or stimulating appetite. Others have calming effects, manage stress, relieve pain, manage some urinary tract infections, and promote fresh breath, and so on.
Unless given the go-ahead by your vet, don't use any herb for therapeutic purposes. Instead, let your vet conduct a diagnosis and recommend the best treatment or managing any condition.
How to feed herbs and spices to your rabbits
Rabbits should have only a small amount of herbs or spices. Sprinkle or add a small amount of fresh or dried herbs or spices to their usual foods, especially vegetables or leafy greens occasionally like once or twice in a week. Like humans, rabbits don't need a lot of herbs or spices.
Secondly, ensure they are free of pesticides or insecticides (an organic source would be ideal), and only start with a tiny amount and wait for a day to see if your rabbits will develop any stomach upsets, diarrhea, gas or bloating. Also, monitor for any signs of allergies like nasal discharge, rubbing or pawing their face or nose, red eyes, and so on.
Finally, while they may be safe, most bunnies won't like their pungent scent and taste, a reason why some are used as natural rabbit repellents. Don't be surprised if your rabbit avoids most spices and herbs.
Safe and unsafe herbs