Birthdays are special occasions celebrated in many ways including cutting and eating cake. Your kitties need not be left out during their birthday. Besides giving them their favorite treats and foods on their birthday, you can make things magical by including a cat birthday cake!
Unlike the baked, you make out of flour, eggs, sugar, oil and so on, these have a different nutritional requirement. Therefore, ensure their cake offers them nutritional benefits as well as be delicious and tasty.
Cat cake recipes and ideas
We are going to look at three recipes for making your kitty's birthday cake. One using fish either tuna or salmon, another one from chicken or meat and the last one for vegetarians. You have an option of going for normal or cupcakes for cats.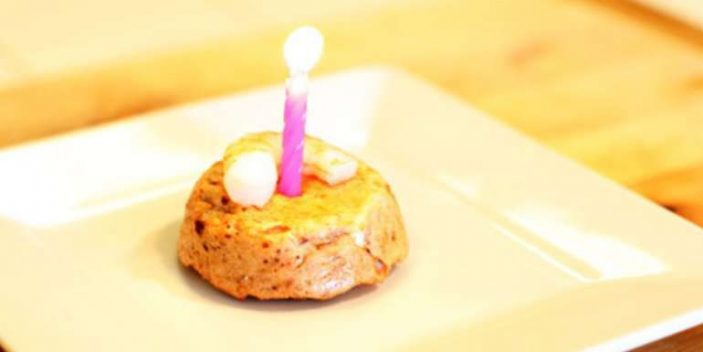 The exact size you will make will depend on how many kitties you have.
1. Salmon or tuna cake for cats or kitties
Most cats love tuna and salmon fish so much due to its great taste and fishy flavor. You need about 20-25 minutes to prepare it.
Ingredients
One can of salmon or tuna in water.
A half a cup wholemeal flour – All-purpose flour or coconut flour if you want to make your cake grain-free
30ml of olive oil
One egg
A half tablespoon of baking soda
A half tablespoon of catnip (optional).
Direction
Preheat your oven to temperatures of about 180 degrees Celsius.
Open the tuna or salmon can and put it into a bowl with olive oil
Beat your egg into the mixture and thoroughly mix them.
Drain the water in salmon or tuna can into the bowl and continue beating the mixture
Add your catnip (has a calming effect)
Sift your flour with baking powder and add it into the bowl and mix it until you make a batter or dough.
Grease your muffin pan (cupcakes) or mold and put the dough or batter onto it before placing it in the preheated oven and bake it for 15-20 minutes.
When it is ready, remove it, let it cool. It is ready for serving.
However, to make it more attractive, garnish it with gravy or cooked shrimp and put a candle on it.
Before your feline begins devouring it, remove the candle and if your feline friend is unable to eat it, you can cut it into small pieces.
Most sources use cheese. However, since most adult cats are lactose intolerant, you should avoid using it unless you are certain your kitty can handle it.
2. Chicken or meat cake
Besides making your kitty cake from tuna, you can make it from veal, meat or chicken. These pets will equally enjoy it.
Ingredients
Half a cup of wholemeal flour
30g of cooked and shredded meat
30ml of olive oil
1 egg
Half a teaspoon of baking soda
a quarter grated carrot (medium size)
Directions
Preheat your oven to a temperature of 180 degrees Celsius.
Beat your egg into the bowl that has olive oil and mix them well.
Add your shredded meat and grated carrot and mix them well.
Add your flour sifted with baking powder and mix it to make a batter or dough.
Grease your cake mold or muffin pan and put your dough onto it and bake it for 15-20 minutes.
Remove it, let it cool and serve it to your feline friend. You can add a candle, a little catnip and so on. However, again, remove the candle when your kitty begins eating it.
3. The vegetarian cat cake recipe
Cats are carnivores that depend on meat, poultry, and other animal products for their diet. Unless used to such vegetarian diets, some tend to avoid them as they do not find them palatable.
However, with domestication, these pets have evolved, and they can eat foods that have carrots, pumpkin, strawberries, blueberry, cantaloupe, apples, among others.
When making a vegan cake, you should consider what your kitty usually like and modify the recipe a little.
Ingredients
One and a half cups of wholemeal flour
One peach, pear, apple, vegetables, or whatever your cat prefers.
An egg
60ml olive oil
Two tablespoons of honey
1 tablespoon of baking soda
1 tablespoon of catnip
Direction
Preheat your oven to 180 degrees Celsius
Beat your egg into a bowl that has olive oil, honey, and catnip and mix them thoroughly.
Peel your fruit, remove seeds and its core (heart) and blend it and pour it into the bowl
A flour and baking powder and knead them well to form a dough or batter.
Put the mixture into your mold or muffin pan and bake it for 15-25 minutes
Let is cool before serving.
Feeding it to your cat
Most cats will find the meat and fish cake quite delicious. However, you need to ensure you give them the right portion. Since it is an occasional meal, you don't have to try ration so much.
Secondly, if you have more than one kitties, make each of them their own cake. Do not let them share one cake as this might make them want to eat fast.