Vitamin B3 is a water-soluble vitamin that comes in three forms, i.e., niacin (nicotinic acid), nicotinamide riboside, and nicotinamide (niacinamide). However, in most instances, vitamin B3 is often used to refer to niacin and not the other two forms, and we intend to use the two terms synonymously.
Furthermore, all these forms are converted to nicotinamide adenine dinucleotide (NAD) and nicotinamide adenine dinucleotide phosphate (NADP) inside the cat's body before utilization.
Niacin is available in some foods, as dietary supplements or as medications. Common food sources include beans, eggs, milk, meat, poultry, cereals, seeds, fish, leafy greens, tea, coffee, among many others.
Unlike dogs, cats cannot make significant amounts of niacin from tryptophan because picolinic carboxylase enzyme is very active in their bodies and it will convert most the tryptophan amino acids to carbon dioxide and acetyl-CoA.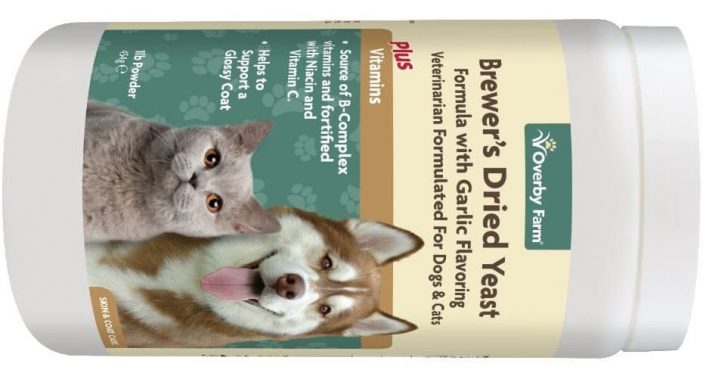 Functions
Before we look at functions, you should know that cats can only utilize well animal sources of this vitamin being carnivores. Some of its functions include:
Being a component NAD and NADP, like riboflavin, it is involved in the metabolism of carbohydrates, amino acids, and ketone bodies. NADP further helps in cholesterol and lipids synthesis.
Also, niacin is "essential for the health of the skin, bones, joints, mucous membranes, digestive system, and central nervous system."[1]
Deficiency symptoms
Cat food manufacturing or cooking often deplete niacin that naturally occurs in the various food sources we have noted. Also, some sources have niacin inbound forms that cannot be utilized.
Furthermore, as already seen, although a cat's body can manufacture this vitamin using tryptophan, most of the ingredients used in formulating this pet's foods have leucine, which antagonizes the conversion of tryptophan to niacin. Therefore, they cannot produce enough to satisfy their needs.
Additionally, niacin loss can also be due to conditions that result in diuresis (diabetes, renal disease, IV fluids administration), and such conditions may require more supplementation.
We have seen the vital roles that this vitamin role-plays, a deficiency will lead to a "severe metabolic disorders in the skin and digestive system," notes Lonza.com. Some of the symptoms you may notice include the following:
Loss of appetite or anorexia
Unkempt coat
Diarrhea and other digestive disorders
Weight loss and retarded growth
A fiery red tongue that may be ulcerated as well as an inflamed inner cheeks, lips, and gum. Sometimes the condition is referred to as to sore mouth disease or black tongue.
Raised body temperatures
Foul-smelling thick saliva may also drool from your cat's mouth.
After these symptoms, if the vitamin is not supplemented, death may occur after 2-3 weeks.
Diagnosis
Deficiencies can be diagnosed by looking at the amounts excreted in urine via a nicotinamide loading test as well as by looking at some of the clinical signs we have listed.
Niacin supplementation
Owing to the above factors, a deficiency is possible, and supplementation is very vital to ensure this pet get the required amounts.
The NRC (2006) recommends nicotinic acid to be 40mg/kg of cat food or 8.0mg/1000 kcal ME for all cat classes. On the other hand, AAFCO (2007) puts the amount at 60mg/kg of cat food.
If you need to supplement niacin, most cat vitamins including NaturVet – Brewer's Dried Yeast Formula, Life Extension Cat Mix, NUSENTIA Cat Vitamins, among others, have this vitamin.
On side effects, no data have been published evaluating the toxicity of vitamin B3 in cats. However, in dogs, feeding them an amount that is 250 times the required amounts resulted in bloody diarrhea and death in case of a critical exposure for about two weeks.[2]