A clean cage goes a long way in ensuring your pet is happy, comfortable, healthy, and cuddly. While there are a dozen pets shampoos and deodorizers you can use to clean and deodorize them, you also need to thoroughly clean and deodorize their cages or hutches.
It is not a tedious task, and you don't need a pet cage cleaning service. With the right product and tools, the whole process is a breeze.
There is the option of going for homemade cage cleaners. They are easy to make with ingredients such as baking soda, lemon juice, vinegar, bleach, rubbing alcohol, hydrogen peroxide, citric acid, hot water, and so on.
However, some may not be safe in some scenarios. For instance, you cannot use some like bleach, hydrogen peroxide, rubbing alcohol, vinegar in fish tanks, amphibian tanks, aquatic turtle tanks, and tanks for pets that spend considerable time in the water. They will affect them.
The cleaning will involve applying these cleaners, scrubbing, wiping, rinsing, disinfection, deodorization, and letting the cages dry. It will very easy if you grab a top-quality and safe cage cleaner and deodorizer.
Finally, since most of these products are safe for several pets, we will be looking at the various products to use in cleaning your bird, hamsters, ferrets, hedgehog, gerbil, rat, guinea pigs, rabbits cage and hutch, et cetera.
Buying small animal and rabbit hutch cleaners
The market has numerous pet enclosure cleaning products making it a little baffling in deciding which brand to buy. What do you look for in a good brand?
Safety – This should be your number one consideration. It has to be safe for your pets, children, and you, the user. Furthermore, it should be cruelty-free and environmentally friendly.
Effectiveness – Does it do its job well? Some brands may not thoroughly clean or deodorize the skunky smells from pet enclosures.
Affordable – As you consider affordability, consider its durability too. How long will it last, and how much money does it cost? Expensive does not always mean better.
After looking at some of the popular brands in the market, expert reviews, user rating, and considered their effectiveness, here are the best cage cleaners for small animals:
1. Nature's Miracle Cage Cleaner
Nature's Miracle Cage Cleaner spray is the most trusted and highly user rated brand for small animals that is easy to use, removes strongly caked debris, and penetrates deep to get rid of any firmly entrenched odor.
It does not mask odors or leave strong scents that may irritate your pet's respiratory system, and it is safe, i.e., you can use it while your pets or children are around.
Some of the attributes that most users have noted are its pleasant scent, and how effectively it works, making it worth every penny you will spend on it.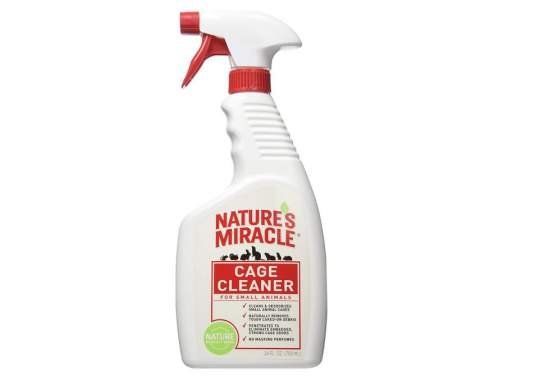 2. Natural Chemistry Healthy Habitat
The Natural Chemistry Healthy Habitat is a perfect brand if you want to get rid of both soiling or dirt and odor from your pet's urine, poop, vomit, food remains, et cetera.
You can use it on most surfaces, including feeding and watering bowls, toys, glass, substrate, artificial plants, perches, heated rocks, and so on.
Unlike other brands that have detergents and other harsh chemicals, it uses biodegradable, all-natural bio-enzymes, i.e., the SMARTzyme technology to dissolve organic wastes from animals and food. Also, you can use it while your pets are around.
Versatility, effectiveness, and value for money are some of its attributes that most users note, a reason why you also need to try it today.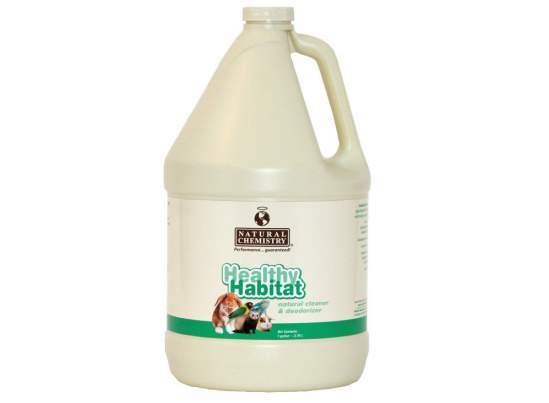 3. Kaytee Clean Cage Safe Deodorizer
The Kaytee Clean Cage Habitat Deodorizer is a highly rated and fantastic brand that will clean and deodorize your cages, enclosure, hutches, and any other accessory such as toys leaving them smelling fresh for a very long time.
It has a quick-acting formula that will transform your regular hutch cleaning to an effortless and enjoyable activity. There will be no residue, and it comes in a 16 oz trigger controlled spray bottle. All you need is to spray it and wipe them down.
It is not just for your rabbit cage or hutch but can also work well for your guinea pig, hamsters, mice, gerbils, rats, dogs, birds, chinchillas, and other small animals.
Finally, it is non-toxic, environment-friendly but should not be used on your pet's body directly. Also, store it safely away from your children's reach.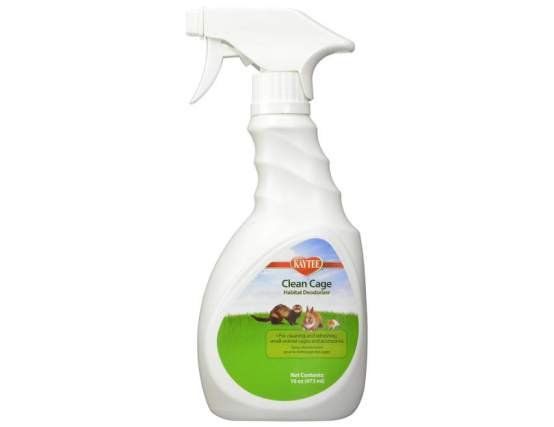 4. Travel Ez Cage Cleaner
This brand is for scooping cage and hutch wastes, including poop and food from your guinea pigs, hedgehogs, chinchillas, hamsters, reptiles, squirrels, rabbits, cats, and many other small animals' cages.
It features a compact design for easy storage and has a small dustpan with a lip for great contact with the surface as well as a brush. You can use it to access the hard to reach corners or points.
Most users recommend it because it is durable, easy to clean after using it, and its perfect size.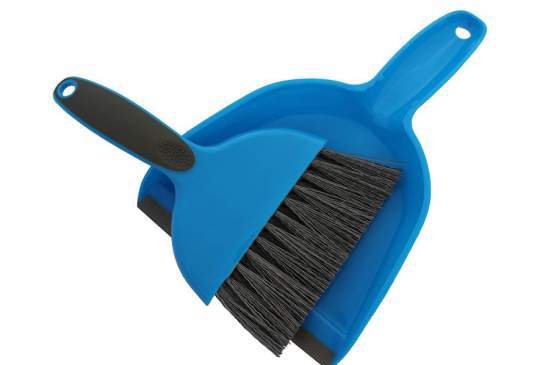 Alternatively, you can go for the RYPET Cage Cleaner as it is similar in design and use. We do not see much of a big difference between these two.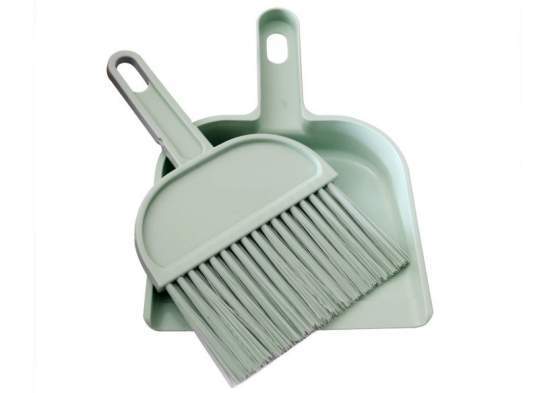 5. Dustpan and Brush set from Travel Ez
It comes with two sets of dustpans and brushes, a larger and small one giving you two perfect sizes that will work most effectively depending on where you are tidying up.
The Travel Ez dustpan and brush are usable for both inside and around your rabbit, hamster, chinchillas, ferrets, squirrels, reptiles, hedgehogs, and other small animal enclosures.
Finally, it is highly portable and compact, making it an excellent choice for areas that you cannot easily access. Additionally, it is durable and easy to clean after using it.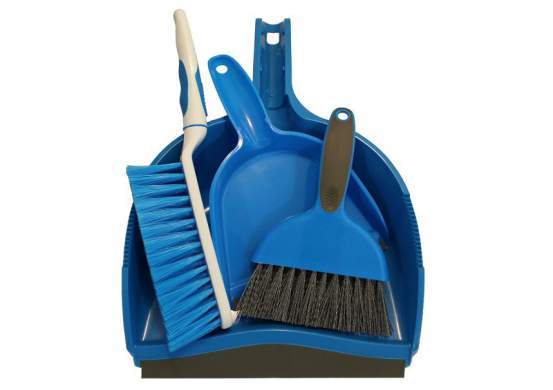 6. Professional Strength Cleaner
If you want a great stain remover, deodorizer, and odor eliminator, this Clean+Green brand is a must-have. It will keep your sugar glider, birds, rabbit, gerbil, hamsters, ferrets, and other small pets spotlessly clean and fresh.
Do not worry about the safety of your pets or kids since it is hypoallergenic, non-carcinogenic, non-flammable, or non-toxic. You need to spray it on a dirty surface and wipe the dirt off almost immediately. Furthermore, it is ok to use it metal, glass, or wooden surfaces.
All its ingredients are all-natural, including botanical extracts, natural nitrogen propellants, purified water, and ingredients derived from sugarcane.
Finally, most users applaud it for its efficiency in getting rid of the strong skunky smell that may be emanating from your pet's cage.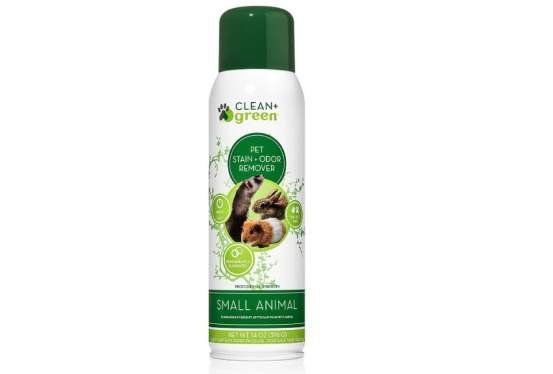 7. Natural Chemistry Healthy Habitat Cleaner and Deodorizer Reptile & Small Pets
This hypoallergenic brand is suitable for reptiles, guinea pigs, hamsters, rabbit and ferret hutches, and other small pet habitats.
It is safe to use and will remove all the stains and mess as well as get rid of odor from soiling and poop from glass, wood, gravel, heat rocks, artificial plants, etc., using natural enzymes only (no harsh or synthetic chemicals).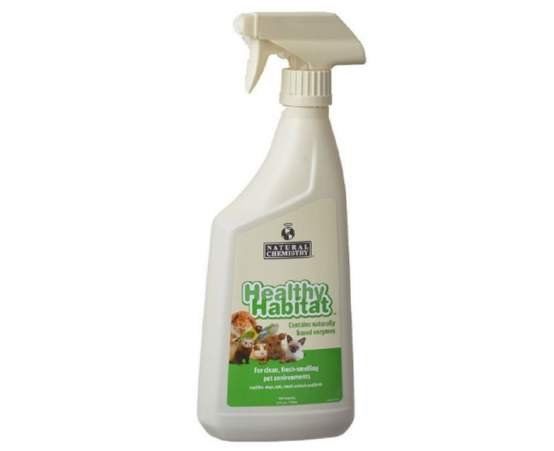 8. Mini Reptile Sand Scooper Set by Lifestyle
This double set of sand scoopers is ideal for cleaning cages for reptiles, hedgehog, hamsters, degus, chinchilla, guinea pig, bunny, Leopard Gecko, and other small animals.
It comes with durable plastic construction, an elastic wire brush, and a Car Keyboard Cleaning Whisk Broom all made from high-quality material that makes it long-lasting. It also has a small design for easy use and storage.
Users recommend it for its perfect size, easy to use, where you will not touch any dirt from the cage and its ability to access hard-to-clean corners and areas.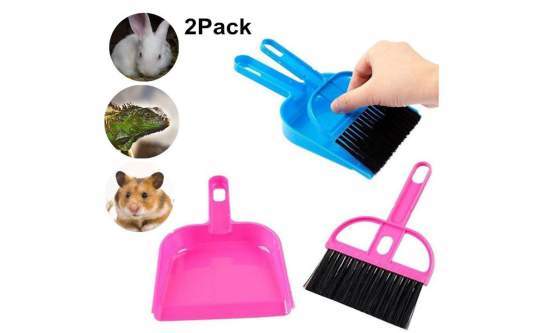 9. Amazing Small Animal Cage Cleaner by Absolutely clean
This brand is ideal for vinyl, wood, plastic, glass, or metallic surface, and you can use it not only on cages but also on your terrariums and aquariums.
It is chemical-free and ideal for cleaning enclosures for rats, mice, guinea pigs, hamsters, ferrets, chinchilla, and other small animals. Why should you buy it?
It's easy to use and fast-acting – You need to spray, rinse it and wipe. It will not leave behind greasy, thin films or sticky surfaces or any stains.
Will remove any dirt and odor – It uses natural enzymes to remove any stinky embedded smell and breakdown caked messes without masking the odor or releasing pet irritating pungent fumes.
Stain removal – This product can get rid of any pet stains on the cages as well as deodorize upholstery, carpet, etc.
Before using it, remove pet food, chewable toys, and pets before you spray it on dirty surfaces, wait for about five minutes and wiping everything off using a brush, paper towel, or a wet piece of cloth.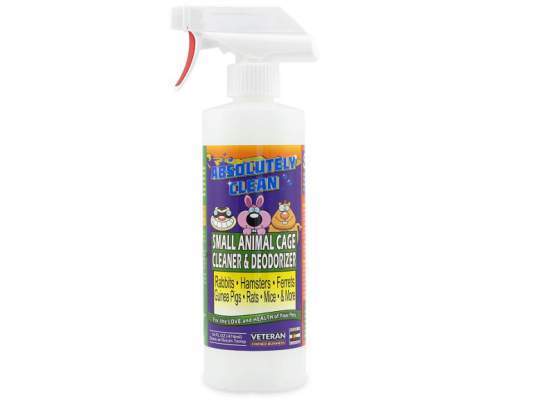 10. Beaphar Deep Clean Disinfectant for Rodents
This Beaphar brand is a perfect choice for cleaning and disinfecting rabbits, hamsters, ferrets, degu, gerbils, rats, guinea pigs, and chinchilla enclosures. You can use it on plastic, wood, or any hard surface, including toys.
Besides cleaning the various surfaces, it will also offer extended protection against MRSA, E. coli, fungi like ringworm, salmonella as well as virus, including the parvovirus, adenovirus, and calicivirus.
Finally, it is pet-safe, and you do not need to rinse it off after using it.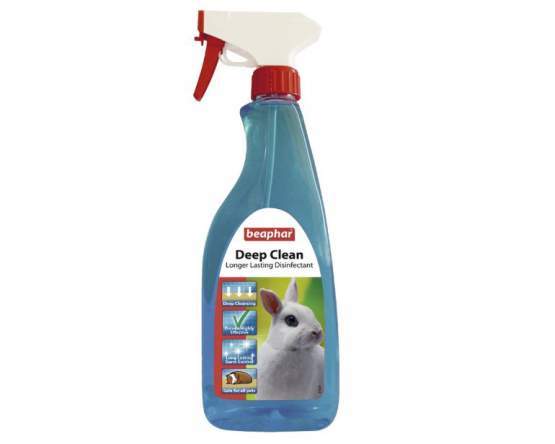 Other top brands
Besides the above, other great small animal cage cleaners include
Natural Cage Cleaner with Odor Prevention: Cage & Toy Wash for Small Animals & Birds
Nature's Miracle Cage Odor Eliminator Small Animals
All Living Things® Small Pet Cage Cleaner & Deodorizer
Where to buy them?
If you need any of the above brands, you cannot miss them at some of your local pet stores. Alternatively, they are available at most online pet stores, including PetSmart, Amazon.com, Chewy, Walmart, Walgreens, among others.